India's budding female wrestler Anshu Malik has created history by reaching the finals of the World Wrestling Championships. Anshu (57kg) has become the first woman wrestler from India to reach the finals of this prestigious tournament. This historic victory of Anshu is also memorable because she has earned the title match despite the pain in the elbow.
Anshu Malik is the fifth female wrestler to win a silver medal at the World Championships. Before her, 4 women wrestlers from India have successfully won bronze medals in the World Championships. Geeta Phogat won the bronze in 2012 (55kg), Babita Phogat in 2012 (51kg), Pooja Dhanda in 2018 (57kg), and Vinesh Phogat (53kg) in 2019.
This is the best performance of Indian women so far at the World Championships. India has won one silver and one bronze medal in this championship. Earlier in 2012, Geeta and Babita had won only two awards, but both were bronze medals.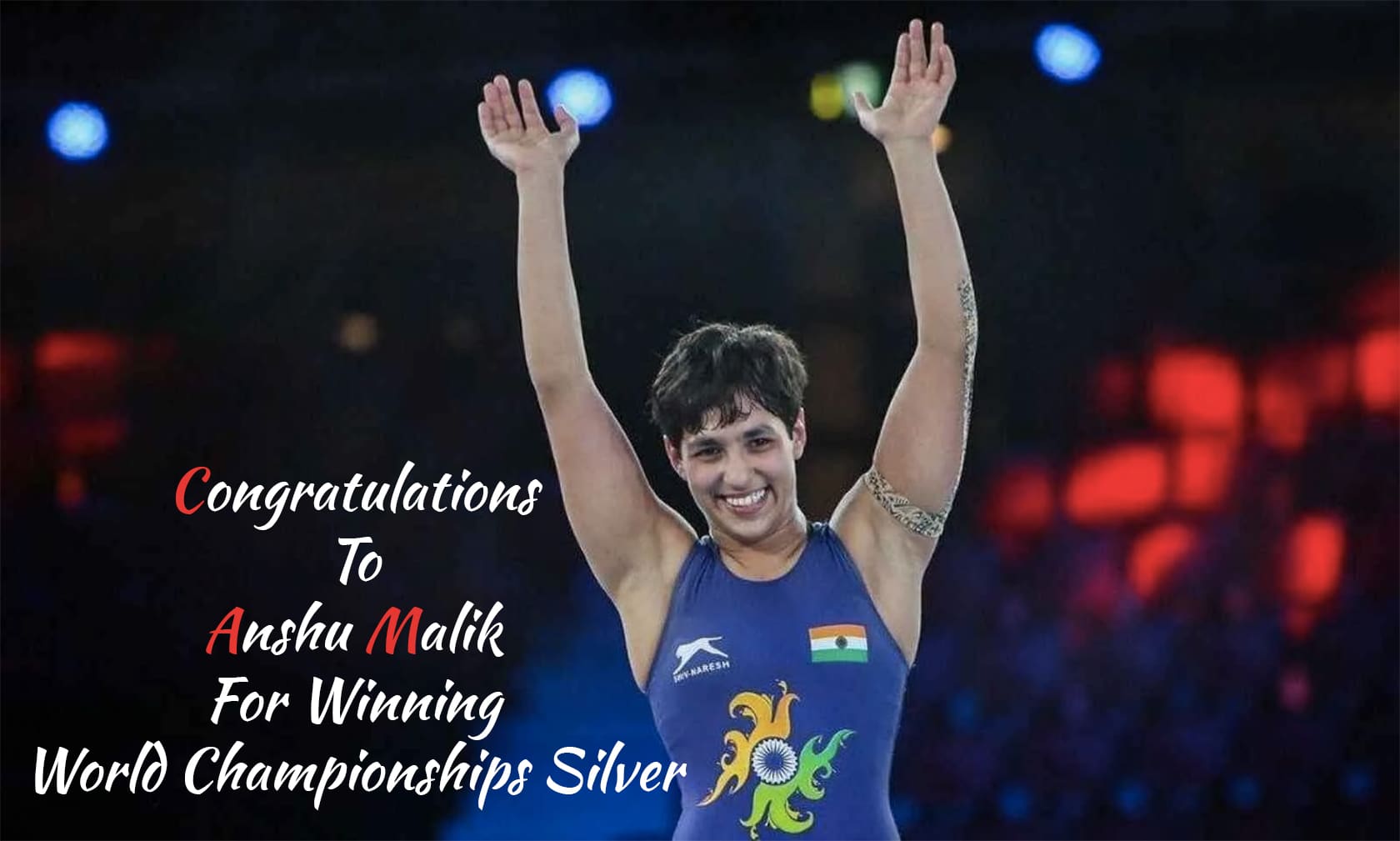 Anshu made an aggressive and positive start against Helen Lucy Maroli of America in the final. She was leading 1-0 after the second period, but Helen dominated the second period. Helen grabbed Anshu's hand and then made a 2-1 lead with a takedown move. She did not let go of Anshu's right hand and went 4-1 with two more points.
Defending Asian champion Anshu appeared to be in pain, but the American wrestler did not weaken her grasp. She won by defeating the Indian wrestler. After the match, Anshu had to seek medical help immediately.
The Tokyo Olympics was not memorable for Asian Champion Anshu. However, in just two months after that, this talented wrestler tried to prove himself by reaching the title match of the World Championship.
Anshu can give India the second gold in the World Wrestling Championship. Earlier, only Indian wrestler Sushil Kumar was successful in winning gold in this prestigious tournament. Sushil had given India the only gold in the year 2010. Anshu has qualified for the finals based on technical superiority in the semi-finals.
After getting the entry in the final, Anshu said that she fought every bout, considering it as the last. According to Anshu, 'What was lacking in the Olympics was completed here. The performance that I had thought of giving in the Olympics could not be given there. After that, I got injured. I hurt my elbow. I can't tell how I got out of this championship in the last month.  I cannot describe the pain.' Simply because she wanted to fill the Olympic gap here, I fought in every bout, thinking that if not today, then never. That is, considering it as the last bout.