If you are running your business alone and looking to take orders online, one of the best ways to create a great experience for your customers is to package your items uniquely. Today, we will walk you through some of our best packaging ideas for small business ventures.
You should spend some time considering how you're going to make your product packaging stand out from the rest of the crowd. The more research you do into packaging items on a small scale, the better you'll ultimately be at it, so don't neglect how effective looking at the work of others can be.
If you are starting your business and searching for some inspiration packaging your products, read on further for guidance on how to become a master at it.
Why is packaging important?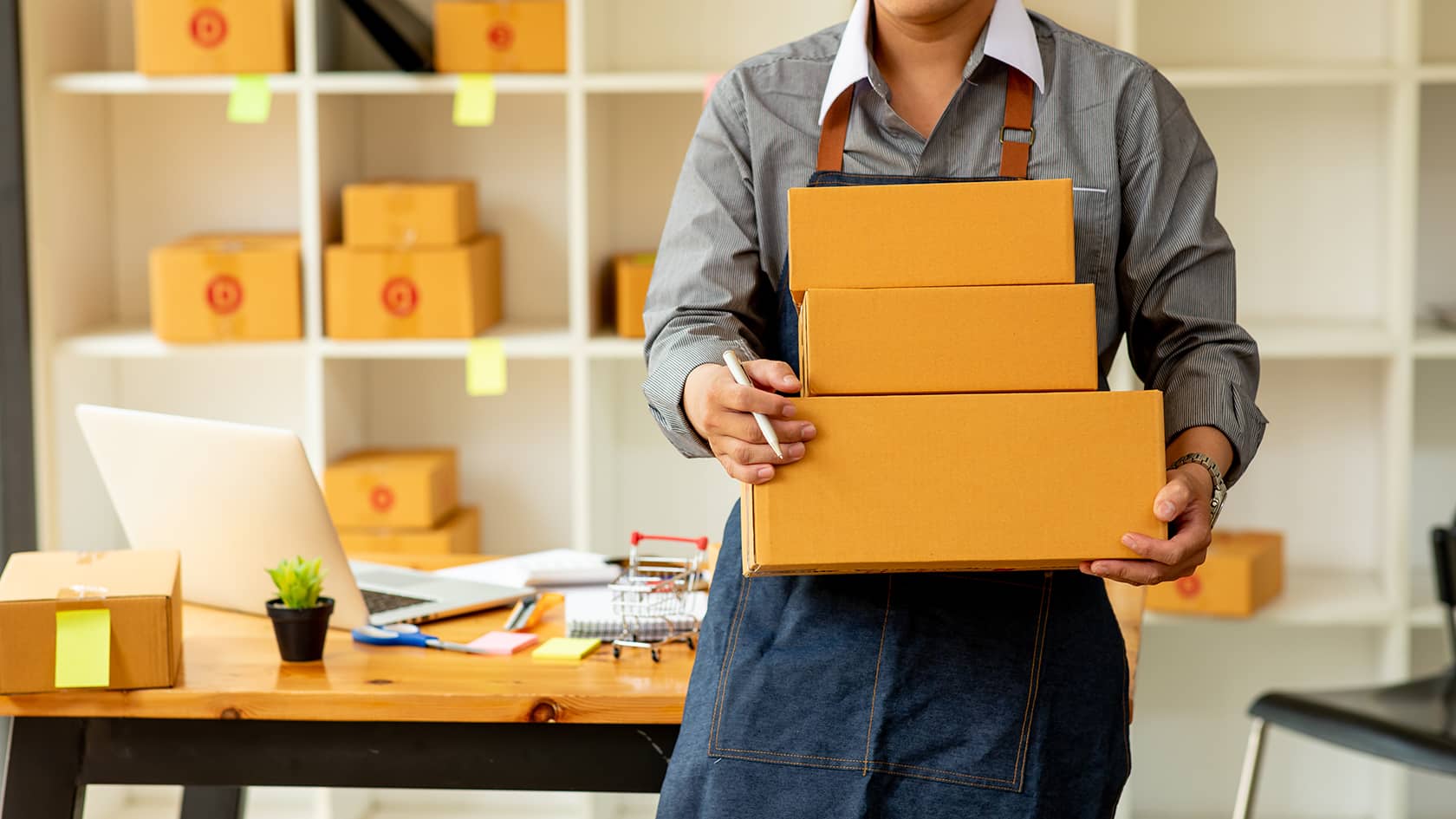 Packaging is an essential factor for any business selling products to customers. It not only helps to showcase your items in the best way, but it also allows your audience to identify your brand much easier. If people enjoy what you do with your packaging, it can heighten their shopping experience and encourage them to return.
When it comes to small business packaging, creating a personal and unique experience for your customer base is crucial. Running your venture from home and using either an eCommerce platform or a social media shop will require you to get creative with your packaging; this is what the audience will be looking for.
Without further ado, here is a list of innovative packaging ideas for you to observe and use yourself.
Eco-friendly packaging 
By using sustainable packaging materials, you can let your audience know that you are thinking of the planet as you put their orders together. Your customer base will undoubtedly appreciate your use of environmentally friendly packaging, so you should do your best to incorporate it into your business model.
Eco-friendly packaging is normally made from recycled materials and is safe for both people and the environment. It uses materials and manufacturing practices with minimal impact on energy consumption and natural resources.
Also known as sustainable or green packaging, eco-friendly packaging solutions are designed to:
Lessen the overall amount of packaging on any product
Promote the use of renewable/reusable materials
Ultimately make packaging more affordable
Eliminate the use of toxic materials in the production of packaging
Be easy to recycle after use
Could this be the perfect way for your business to stand out within a crowded market and improve your customer's unboxing experience?
Themed packaging
It is always healthy to change a thing or two about your business venture from time to time, and the same can be said for your packaging. At certain times of the year, or when you are having a promotional sale, change the presentation of your items accordingly and allow your shoppers to feel like they are part of an event. This will feel like a reward for shopping with you at a certain time; they will be getting a unique customer experience.
Around Christmas time, aid your customer base in feeling cheerful and change the look of your packaging to fit with the period. Then, again, when it is summertime, add a ray of sunshine to your packaging and incorporate a holiday vibe to your presentation of products.
You could prepare yourself for these changes at specific points of the year by incorporating this information into your original business plan. But, remember, the plan for your business should continue to be updated over time.
DIY canvas bags
This is a simple solution for those of you that are currently struggling with how to package your items. For example, you could use drawstring canvas bags to store your products. Not only would this be cost-effective in most cases, but your customers would be able to reuse them too. That means you're essentially giving them something else for free.
You can put your stamp on these by placing your company logo on them and even including a business card inside. This sort of brand packaging is perfect for spreading the word about your small business venture.
Think about your packaging design
You should always be looking to get creative with your packaging when running a small business. This doesn't mean you need to necessarily go overboard with the craziest designs you can think of, but it does imply that you need to be unique.
One idea that fits the bill here is to make your packaging match the look of your products. So, if you sell brightly colored jewelry, the gift box it is placed in could be brightly colored too. This helps with making the product feel and look more connected to the packaging it is placed within and further improves the recognisability of your brand.
It is always crucial for a customer to be able to easily identify your brand, so you should constantly be on the lookout for ways to improve on this.
Sometimes less is more
Keep in mind that products don't always have to be covered up by cardboard boxes. You can use packaging that wraps around your item but still displays exactly what it is. This may be both cheaper to develop and ultimately nicer to look at from an audience perspective.
Don't worry about always piling up the packaging costs to ensure items don't get damaged in the post; this is completely dependent on what you are selling. Some products are much sturdier than others, so use your head when considering how much you need to secure.
Showcase your work on your packaging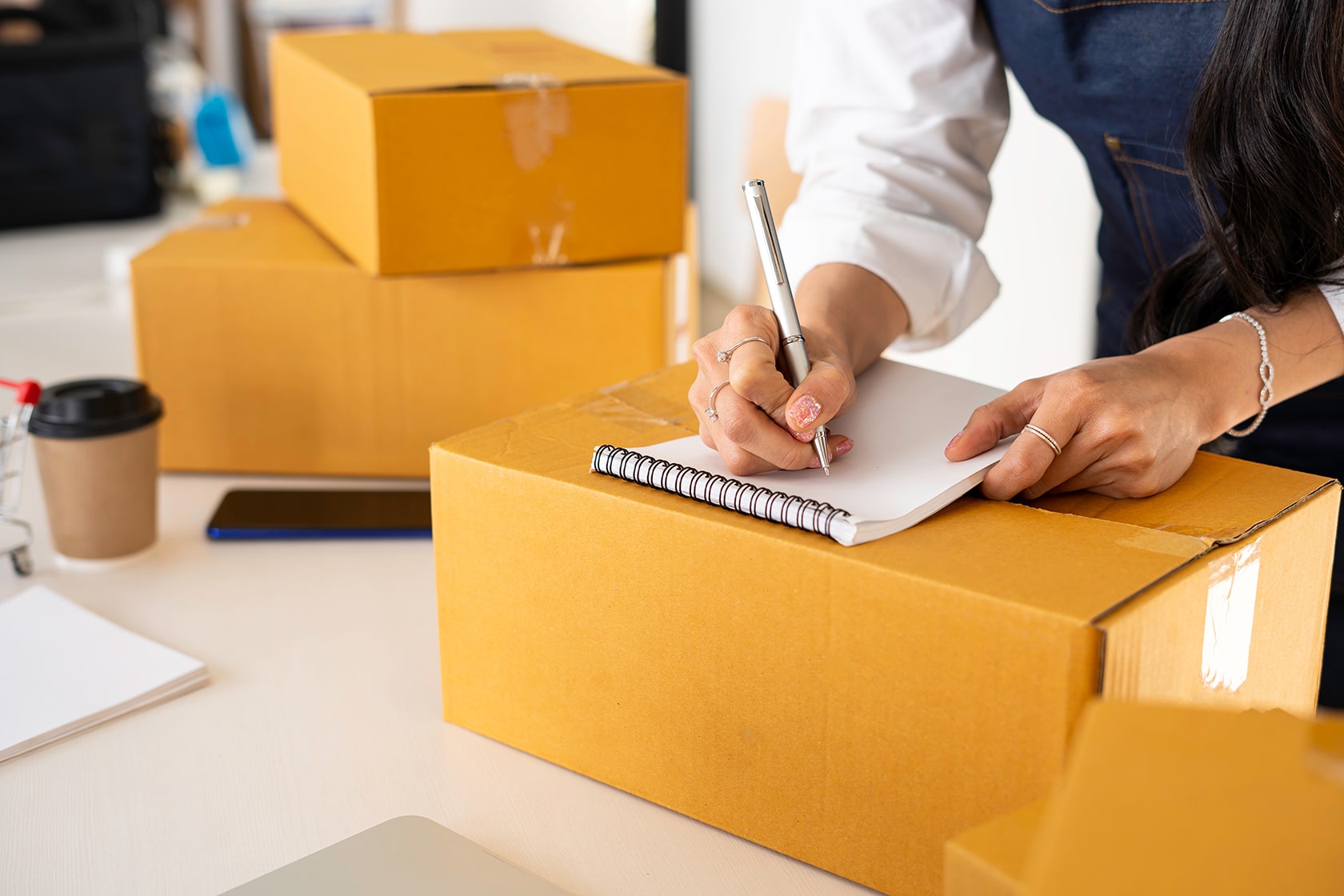 If you run an art and stationery business on a social media platform or website and sell your items through an online shop, showcase some of your art on the packaging itself. Your customers will be even more excited when they receive their order in the mail after seeing how much hard work has gone into creating the very thing keeping their orders safe.
Of course, this will be time-consuming and may become tedious over time, but going that extra mile for your audience, especially in the early stages of your business, can make all the difference. If you want loyal customers, these are some of the tougher steps that need to be taken from time to time.
Gift wrap packaging
Does your product make the ideal gift for someone? If so, you should think about including some kind of made-to-order packaging options within your business that can be sent directly to the gift receiver.
This personalized wrapping would likely allow your customers to write their message to a loved one, so allow space for that, too.
Do it your way
Whatever way you choose to package your items, you should know that there is no single correct answer. Try a few different things until you find something that sticks, and then go from there. In the early stages of a small business venture, the owner is always likely to make a mistake or two, so don't get too down on yourself if you fail to come up with the perfect answer straight away.
Most importantly, do it your way and let your business shine through its use of unique packaging.