With the time of social distancing set to become a thing of the past soon, we think it would be a great idea to make some predictions on what the future will have in store. If you are a small business owner in the UK and are uncertain about your future due to everything that has happened over the past few years, it might be helpful to hear the viewpoints of others.
Perhaps you have some predictions of your own on the future of the business world. If you do not find those here, it isn't us saying you're wrong; these are merely some of the key points we believe will prove themselves to be true in the near future. So read on further to discover more about our suggestions and check on how they line up with your own.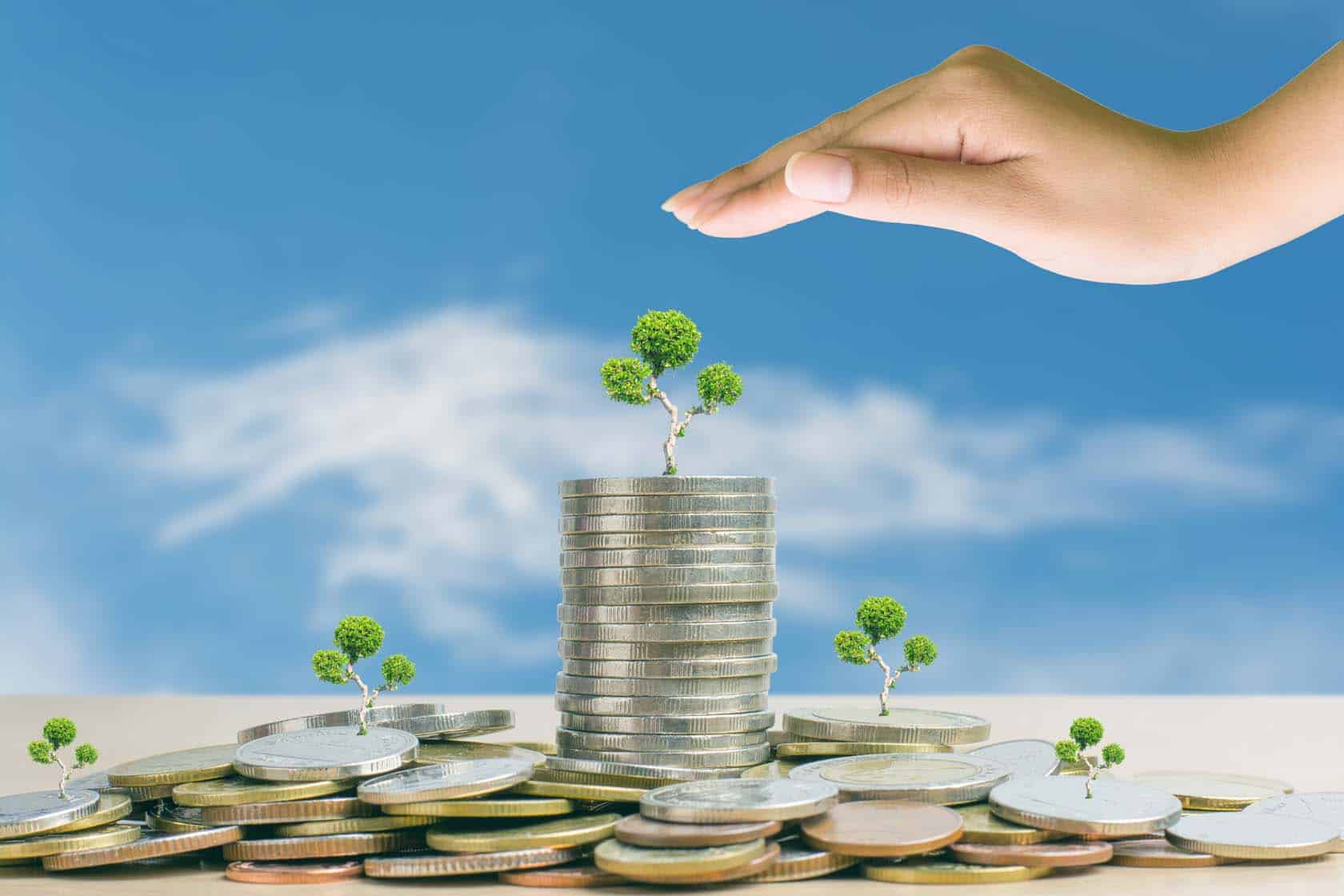 Online Spending Will Continue To Grow.
Spending online will only continue to develop over time, as the global pandemic has helped to normalise it even more. Moreover, the evolution of the internet has made it easier and convenient for online shoppers to browse and buy goods than ever before. Whether that's from home appliances, laptops, tablets, or mobile phones – people can buy almost anything online from anywhere with just the click of a few buttons.
Convenience is king for shoppers, so online is the obvious route for people to follow. If you can offer a much smoother and easier journey to your consumers, then perhaps focusing solely online would be a great way for your business model to go.
Whether you think it's a good or bad way to go, we're seeing more brands close their physical stores instead of focusing their efforts on the online portion of their respective business and make that the main outlet of their sales. If it's easier to generate profit online and connect with the customer, you're going to see more and more businesses head down this modern road.
Companies will move to where the most customers are, which is why a higher focus will be put on online shopping over the next few years. As the popularity levels of shopping online continue to go up, we are likely to see that of the high street go down, though that will probably be a long-term shift.
Unsecured Business Loans Will Keep Rising In Popularity. 
Unsecured business loans are already extremely popular amongst small business owners, and they are showing no signs of declining any time soon. This form of funding is excellent for those who don't want to take huge financial risks or wait an overly long time to get the money they badly need.
The pandemic has led to an increase in the number of unsecured business loan applications, which is the same for us here at funding.
We have developed a better approach to finance for large or small businesses as a market leader for unsecured business loans in the UK without the need for security. We aim to provide a flexible source of finance for companies that don't have assets or, for reasons, and do not want to secure them against a loan.
Becoming an increasingly famous funding option with business owners, unsecured business loans have flexible terms, competitive rates, and funds can be within the businesses bank account within 48 hours.
If you believe your business venture could benefit from a loan of this kind, don't be afraid to get in touch with a member of our expert team as quickly as possible and talk through your options with them. Unsecured funding has been the answer to so many companies looking to build brighter futures for themselves, so why should it have to be any different for you.
The Rest Of This Summer Is Going To Be Big For Small Businesses.
If you are the business owner of a small business venture and are gearing up to face the big rule change that is set to take place on the 19th of July, then you have a lot to look forward to. In the short term (the remainder of this summer), you will be able to capitalise on the first wave of normality facing the country, and members of the public will most certainly be ready to get out and spend some cash.
Pop-up-style businesses will be one of the biggest winners this summer, with people generally feeling safer outside than indoors at the moment. They also offer a fresh new product on the traditional UK high street, which will connect well to returning shoppers. When the sun is out, and the high streets are filled with people searching for things to entertain them after the social distancing period of COVID-19, you could capture the hearts of the public. This point is particularly apparent if you own either a bar or restaurant.
You can use a pop-up stall to take your summer business ideas to a new location for a brief period, which will help you in several ways. First of all, you'll get your name out there and reach a new audience, which is great for growth. Secondly, if you have mainly acted as an online-only venture up to now, you can utilise a pop-up stand to test out whether it'd be worth it for you to have a physical store or not.
Your Current Clients Will Start Spending More. 
The clients you have right now will soon start spending more cash as they continue to feel more freedom towards the latter stages of July. This summer is set to be big for customer spend, so clients will start making higher profits and, in turn, increase their spending habits further. Knowing how to make more money from your current clients is essential to business development and will continue to be in the upcoming months and years.
The one thing you will do to improve this process is to show your clients that you value them. If you are a genuine business owner and make an effort to show how important your clients are to you, then you'll have no trouble capturing their hearts and turning them into loyal customers of your brand.
Thank them when they purchase from you. Let them know you are grateful that they've chosen to utilise your services and not those of others. There are many ways you can show your appreciation to your client base, and you should not shy away from doing so.
More Jobs Will Start To Become Available.
Although it can feel somewhat challenging to narrow your job search down at the best of times, having more roles to choose from will ultimately land you with more chances of finding the right thing. Therefore, having more jobs undoubtedly becoming available in the post-pandemic world is a good thing for everyone involved. More work available to you means more opportunities for you to grow throughout your career.
Remote work and working from home will carry on into the future in a big way, but that once again will likely open the door to new jobs and roles that wouldn't have previously been available.
Offices Will Become The More Open Plan. 
Long gone will become the days of offices that feel enclosed and shut people off from one another. After the global pandemic, people will be clawing at the chance to communicate with others as part of their daily working life; it is simply something humans need to function correctly.
The Career Cafe has outlined the differences between the two types of office: "A closed office offers relative privacy and quiet. An open office is where an entire floor, or certainly a large room, holds all the firm's employees, separated only by desks, with the workers generally sitting alongside one another. There are no internal walls in an open office, and consequently, no barriers. However, there is no privacy, and often, an open plan office can be very noisy".