Cryptocurrency has become increasingly popular in recent years as more people look for alternative investments. However, cryptocurrencies come with a unique set of risks that potential investors should be aware of. One of the biggest risks is that of volatility. Cryptocurrencies are notoriously volatile, and their prices can fluctuate wildly.
This makes them a risky investment, as there is no guarantee that the price will not drop suddenly. Another risk is of fraud. Because cryptocurrency is not regulated by any government or financial institution, it is more vulnerable to fraud than other types of investments. There is the risk of hackers. Cryptocurrency exchanges have been targeted by hackers in the past, and there is always the risk that funds could be stolen. For these reasons, it is important to understand the risks before investing in any cryptocurrency.
Cryptocurrency Volatility
Even someone with little knowledge of cryptocurrencies will likely be aware of how volatile they can be. Huge price swings have become part and parcel of the cryptocurrency landscape. Between July and October 2021 alone, Bitcoin traded both below £22,000 and above £48,000. These boom and bust periods can make it very hard to predict the long-term price performance of cryptocurrencies. The problem is that these vast swings are often driven by speculation rather than fundamentals.
When prices are rising, people are more inclined to buy in the hope that they will continue to rise. This creates a self-fulfilling prophecy which then drives prices even higher. Similarly, when prices start to fall, people are quick to sell in panic, leading to an even sharper decline. This cycle continues until there is a major event that resets the market, such as a regulatory crackdown or the launch of a new competitor. As such, predicting the long-term price performance of cryptocurrencies is a very difficult task.
It is no surprise that cryptocurrencies have become so popular, especially among young adults. When you consider the risks involved in traditional forms of investing, such as pensions, it is clear that cryptocurrencies offer a more appealing option. With the potential to make huge profits, it is no wonder that so many people are turning to this form of investment.
Of course, there are also risks involved in investing in cryptocurrencies. The value of these digital assets can fluctuate wildly, and there is always the chance that you could lose everything you invest. However, for those willing to take the risk, cryptocurrencies could provide the opportunity to make a fortune. Only time will tell whether they will continue to rise in popularity or fade into obscurity.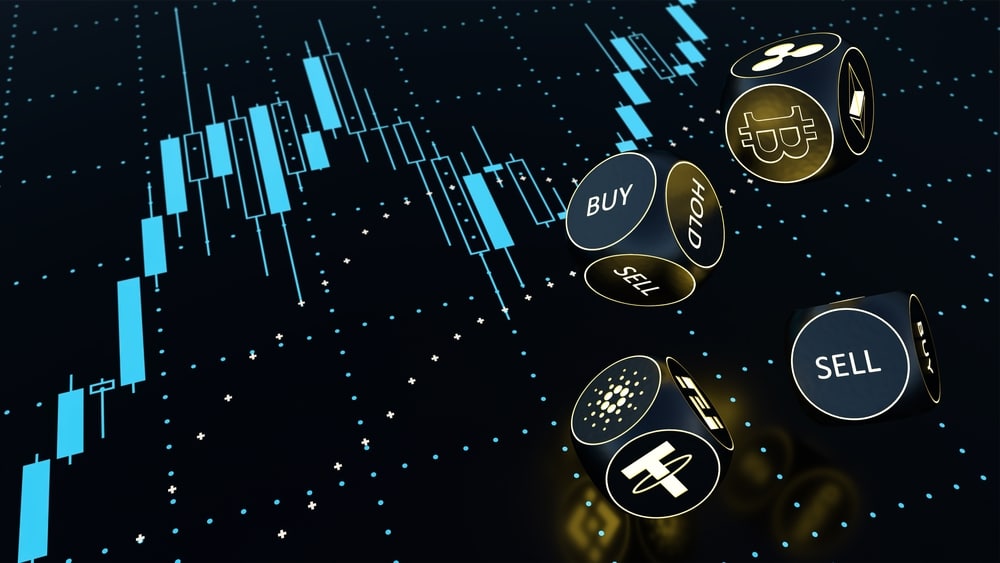 Cryptocurrency Storage
When you invest in cryptocurrencies, you are taking on a greater responsibility for the storage of your assets than you would with other investments. Unlike stocks or bonds, which are typically held by a broker or financial institution, cryptocurrencies are stored in digital wallets that are encrypted with a private key. This means that if you lose your private key, there is no way to recover your funds.
As such, it is important to take measures to secure your private key and keep it safe. One way to do this is to store it in a password-protected file or on a USB drive that is not connected to the internet. Additionally, you should consider using a wallet that provides multiple levels of security, such as two-factor authentication. By taking these precautions, you can help protect your investment and ensure that your cryptocurrencies remain safe and secure.
When it comes to investing in cryptocurrencies, there is always the risk that you could lose everything. This is because each cryptocurrency is stored in a digital wallet, and each wallet has a private key. These private keys are extremely long, and if you lose them, your cryptocurrency assets will very likely be lost forever. This is why it is so important to keep a copy of your 12-word seed phrase in a safe place.
This phrase can be used to recover funds and access your wallet, and it should be treated with the same care as your bank account password. While investing in cryptocurrencies does come with a certain amount of risk, taking some simple precautions can help you protect your investment.
Cryptocurrency Security
While cryptocurrencies offer a number of features that make them appealing to investors, they also come with some risks. One of the biggest dangers is the potential for theft or loss. Unlike traditional currency, which is regulated by governments and backed by central banks, cryptocurrencies are decentralized and not subject to any specific rules or laws.
As a result, there is no safety net if they are stolen or lost. In addition, the way in which cryptocurrencies are stored makes them vulnerable to hacking and other security breaches. Crypto wallets are digital devices that are used to store private keys and public addresses, as well as to sign transactions.
While they are heavily encrypted, their online nature makes them susceptible to attack. In August 2021, for example, $600 million (£433 million) in cryptocurrency was stolen when the Blockchain site Poly Network was hacked. As the popularity of cryptocurrencies continues to grow, it is important to be aware of the risks involved in investing in them.
There are a number of forms of crypto wallets. One is called a 'cold wallet' and acts as an offline storage system.
Cold wallets come in two forms:
Hardware wallets can be plugged directly into your computer but exist offline
Paper wallets, the private key and public address of your crypto wallet, is where you write down the information.
However, this also makes them more vulnerable to hacking. Cold wallets, on the other hand, are not connected to the internet and are, therefore, much more secure. However, this also means that they are less convenient for day-to-day transactions.
Both forms of a cold wallet, however, carry the risk of being lost or damaged, meaning you will lose your crypto assets forever if you do not have a backup. It is recommended that, if you are to invest in cryptocurrencies, you use hot and cold wallets in tandem. This way, you can enjoy the convenience of a hot wallet while still ensuring that your assets are safe and secure.
Cryptocurrency Regulation
The appeal of cryptocurrencies is their lack of regulation. For many, this means that they are much freer to use than traditional currencies. However, it also leaves investors without the protections that government regulation provides. In the case of theft or hacking, there is no one to turn to for help.
In addition, the volatile nature of cryptocurrency prices means that investors could lose all of their money very quickly. As a result, the Financial Conduct Authority advises against investing in cryptocurrencies unless you are prepared to lose everything.
Despite this warning, many people are still drawn to the potential rewards of investing in crypto. Only time will tell whether this gamble pays off.
Cryptocurrency Scams
Cryptocurrencies have become increasingly popular in recent years as investors look for alternative ways to grow their money. However, the lack of regulation in the sector has made it a breeding ground for scams. Fake celebrity endorsements are just one example of the type of scam that potential investors need to be on the lookout for.
Phishing emails are another common scam, where fraudsters pose as a legitimate company in order to trick people into giving them their personal information. Cloud mining platforms can also be fraudulent, promising huge returns but never actually delivering on their promises.
And 'exit scams' are becoming increasingly common, where early investors in a new cryptocurrency simply take the money and run. With so many different scams out there, it's essential that potential investors do their research before putting any money into the volatile world of cryptocurrencies
Environmental Concerns Of Cryptocurrency
The Carbon Footprint of Bitcoin When it comes to the environmental impact of cryptocurrencies, there is no denying that Bitcoin is one of the worst offenders. The minting process for Bitcoin, known as mining, is notoriously energy-intensive.
In fact, the carbon footprint of Bitcoin is comparable to that of entire countries. This has led some experts to warn that Bitcoin could single-handedly cause global warming to accelerate by two degrees Celsius by 2034. Although the environmental impact may not affect you directly, it is an unavoidable part of weighing up whether or not to invest in cryptocurrencies.
With the world already facing an uncertain future due to climate change, the last thing we need is for cryptocurrencies to make the situation worse.
WARNING: Cryptoassets is a new and relatively untested technology, and their long-term viability is currently the subject of much debate. Investing in crypto assets is highly risky and speculative, and there is a real danger that you could lose your entire investment.
The UK government has not yet passed any regulations governing crypto assets, which means that there is no legal protection for investors. In addition, crypto assets are often traded on overseas exchanges, which can make them difficult to track and value. As a result, investing in crypto assets is only suitable for those who are prepared to take on a high level of risk. Before making any decisions, you should seek independent financial advice.
Research methodology: The research was carried out in September 2021 for Business Recorder by the market research company OnePoll. Ten questions were posed to a sample of 2,000 nationally representative UK adults about their thoughts on cryptocurrency and its risks.